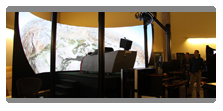 To find out if you are eligible, fill out an online application form.
You must meet certain citizenship and residency requirements. A complete list of requirements can be found in the A to Z List of Programs.
To receive aid, you need to attend a school that is OSAP approved.
To find out if your school is approved, go to School Search. Public colleges and universities, some private career colleges and some out of province and out of country schools are approved for OSAP. You need to check each year if a school is approved.
Your Program Must be OSAP Approved
Most programs at public colleges and universities are approved for OSAP. When you fill out an online application, the ministry checks that your program of study is approved. If the program isn't approved, you can't get OSAP.
You must meet certain eligibility requirements such as citizenship and residency. A complete list of requirements for each program can be found in the A to Z List of Programs.
You May Not Be Eligible for OSAP
If you defaulted on a student loan, did not repay an OSAP overpayment and/or provided false information on your OSAP application, you may be restricted from receiving OSAP.
Other reasons you may not be eligible for OSAP include:
You have not met the academic progress requirements.
You've been convicted of a criminal offence involving fraud or theft under the Criminal Code (Canada) with respect to any student financial assistance program in Canada.
You've reported a significant variance in the income to the Canada Revenue Agency from what appears on your OSAP application and any other income reported by you to the ministry or your financial aid office.
You have declared Bankruptcy or Consumer Proposal, or Consolidation Orders under the Orderly Payment of Debts.
You're receiving other government aid that covers expenses related to your postsecondary studies.
You've failed the credit check.
You are receiving Stage 2 of the federal Repayment Assistance Plan.
Your file is being reviewed for other reasons.
If you're not eligible now, contact your financial aid office to discuss how you can become eligible.