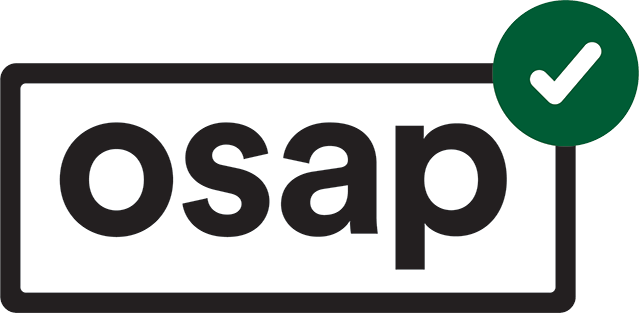 One-Year OSAP Grace Period for Not-for-Profit Employees
Purpose
Have you recently left full-time postsecondary studies and are working in the not-for-profit sector? If yes, apply for the One-Year OSAP Grace Period for Not-for-Profit Employees to get more time before you must start making payments on your OSAP loans.
You have six months after leaving full-time studies when you don't have to make OSAP loan payments. This is known as your six-month grace period.
If you're working at an eligible not-for-profit organization in Ontario, you can get an extra six months before you must start repaying your OSAP loans. During this extension, Ontario pays the monthly interest on these loans.
Who is eligible
To be considered, you must meet the following criteria:
You left full-time postsecondary studies within the last six months.
You have full-time OSAP loans not currently in repayment status.
You're working in Ontario at least 30 hours per week (as a paid and/or volunteer worker) at an eligible not-for-profit organization.
Eligible not-for-profit organizations
Eligible not-for-profit organizations are entities registered with the Canada Revenue Agency (CRA). They must be registered as a charity and/or incorporated as a not-for-profit corporation or similar entity with Canada, Ontario or another Canadian province or territory.
The following organizations, which may fall within the above definition, are excluded for the purposes of this program:
schools (public and private elementary, secondary, and postsecondary)
hospitals (public and private)
federal, provincial and municipal governments and their agencies
However, if you work at one of the excluded organizations and the work you do mainly or completely involves administering their charitable activities (e.g., you raise funds or distribute raised funds for the charity or foundation of the organization), you can still apply for this program.
How to apply
Use the Application for One-Year OSAP Grace Period for Not-For-Profit Employees on the OSAP website (www.ontario.ca/osap) or request one from the National Student Loans Service Centre (NSLSC).
Both you and the not-for-profit organization you work for complete sections of the application. The organization must:
Confirm that you meet the eligibility criteria.
Provide its Registered Charity Number or Not-for-Profit Corporation number.
Deadline
Your application must be received by the NSLSC within six months of the date you left full-time postsecondary studies.
Checking your application status
The NSLSC will let you know within 30 days of receiving your application whether or not it was approved.
Contact the NSLSC with any questions on the status of your application.